EL LEÓN READINGS & EVENTS
February 17, 2011

Benjamin Bac Sierra book launch
Mission Cultural Center, San Francisco, 2/17/2011


Karl Marlantes Book Reading/Party for Matterhorn Berkeley, CA
April 13, 2010

Karl Marlantes, Tom Farber & Kit Duane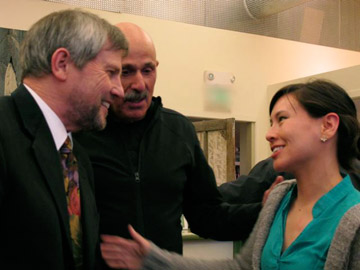 Karl, Tom & Shawna Ryan



Tom introducing Karl



Karl @ Ms. Dolloway's Book Store



Karl Marlantes



Leonard Pitt & audience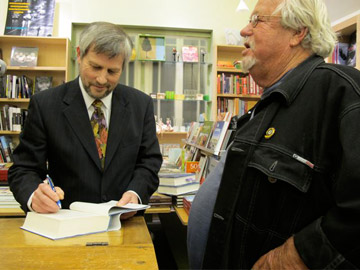 Book signing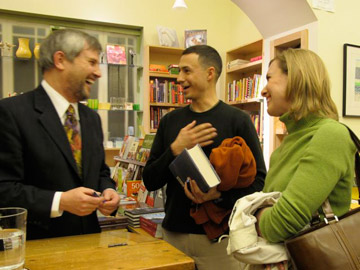 Karl with the Berkeley Marines recruiter



Shawna, Benjamin & Tom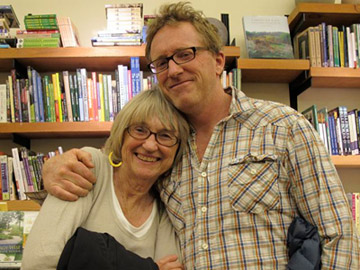 Kit & Dan Duane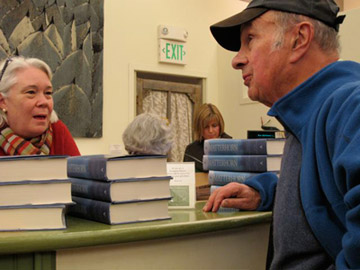 Leo Litwak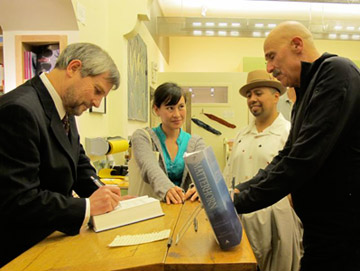 El Leon Writers



Karl & Benjamin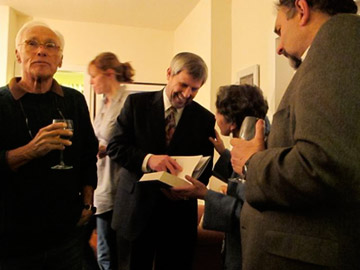 One more book to sign


Chester Aaron reading at the Union Hotel, Occidental, CA
May 2006

Chester Aaron reading at the Union Hotel, Occidental, CA May 31, 2006


Chester Aaron reading at Black Oak Books
May 2006

Chester Aaron reading at Black Oak Books, May 2, 2006 in Berkeley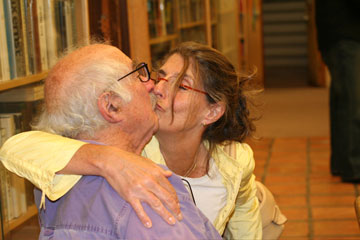 El Leon Board Member Terry Strauss with the author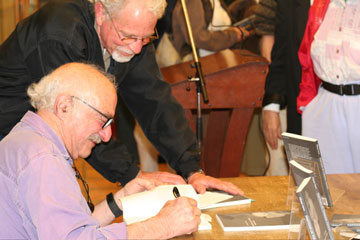 Chester Aaron with El Leon board member Peter Yedidia



January 2006
Pat Matsueda held a reception and reading for Stray in Honololu, Hawaii at Hank's Cafe.
Pat Matsueda and Thomas Farber at Stray Reception, 01/04/2006
Photo Credit: John Berger, Honolulu Star Bulletin
Exhibition: Anthony Dubovsky had a one-man show of his paintings at Cue Art Foundation, 511 West 25th St, New York City, December 8, 2005 thru January 28, 2006.


Leo Litwak reading at Black Oak Books
September 2005

Nobody's Baby book reading by author Leo Litwak.
September 1, 2005 Black Oak Books, Berkeley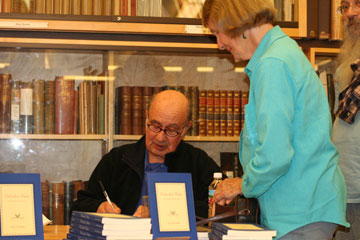 Signing book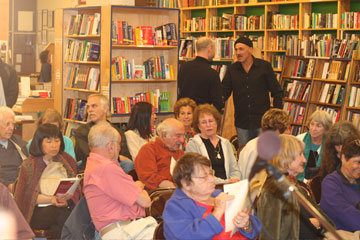 Thomas Farber greeting Ian Burbis



El Leon Author and Artist Tony Dubovsky, Attorney Dick Duane, and Thomas Farber



Related Literary Links:
Manoa
A Pacific Journal of International Writing
Mercury House
A nonprofit press guided by a dedication to literary values and works of social significance.
Thomas Christensen Blog
Thomas Christensen on Literary Arts + Publishing